Telecom Test Bed
We own a versatile test bed for internal R&D as well as customer consultation. The test bed comprises following equipment, enabling us to conduct transmission experiment, or emulate customer's testing setup to study applicability of our products, prior to actual purchase decision.
Fiber amplifiers covering from the O-band to L-band
Pluggable transcievers and BER checker
G.652 fiber spools (>100 km) for transmission experiment
Tunable and fixed-wavelength lasers
Optical components to emulate various schemes
MUX/DEMUX
Optical TAP
Multi-channel VOA
And many more…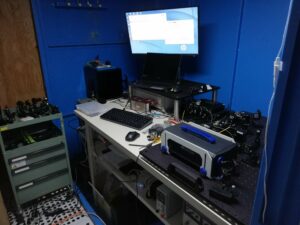 Fiber laser lab.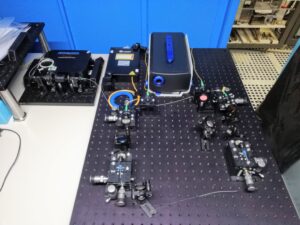 Ultrafast laser characterization.